Disc Cutters / Floor Saws
Husqvarna floor saws and diamond blades for cutting asphalt and concrete
In floor sawing, maximum productivity can only be achieved by a well balanced formula of power, ergonomics, torque, manoeuvrability and reliability. All factors must collaborate efficiently, so you can get the most out of your working day. It's about the interplay between you, the machine and the diamond blade as a whole. This is what makes Husqvarna floor saws the ideal choice for maximum productivity.
With our complete line-up of top-quality machines, ranging from big, powerful road saws with Tier 4/Stage IIIB compliant diesel engines to small agile floor saws with reliable petrol engines, we can offer a suitable machine for every job.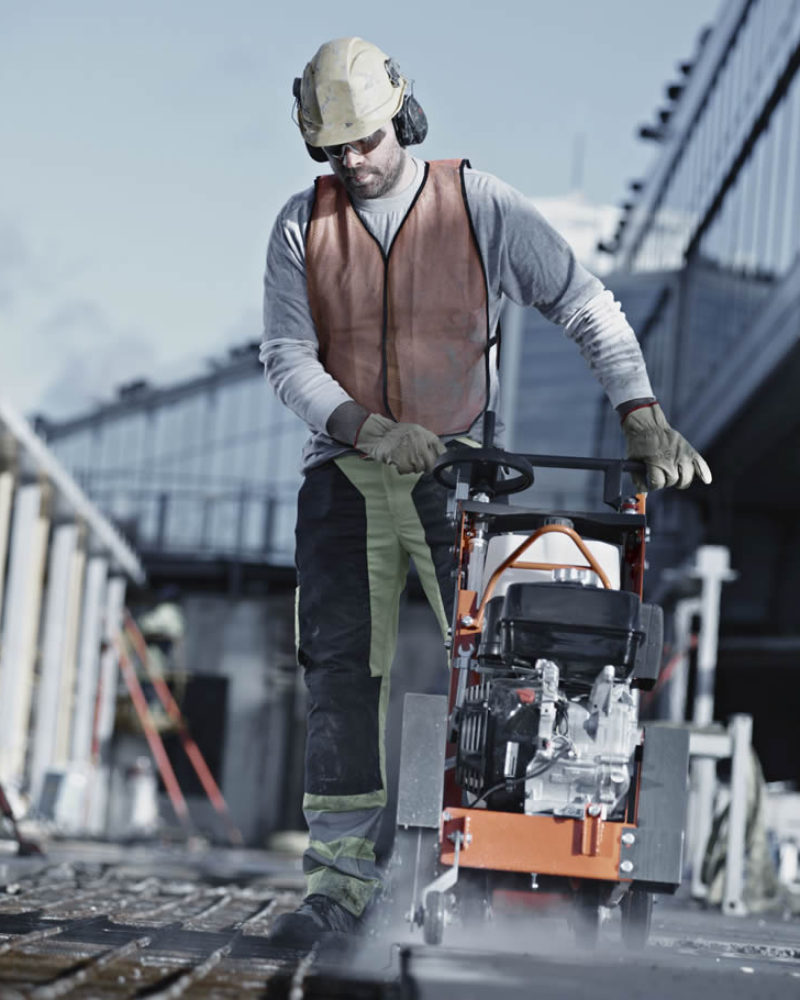 Husqvarna handheld power cutters and diamond blades
No matter how good our power cutters and diamond tools get, we never stop improving them. What motivates us to do this is you. By designing around the user, you get perfectly balanced, easy-to-use and lightweight machines. And when we add best-in-class reliability and power, you can stay focused on getting the job done. With great results every time.
Our wide range of handheld heavy-duty machines includes petrol, hydraulic, pneumatic and electric cutters. You can always find a perfect machine and tool for any challenge, so you can work with high precision, less effort and optimal efficiency.
There is little we do about being number one, but there's a lot we do to get even better. To put it simply, you can always expect more from a Husqvarna.